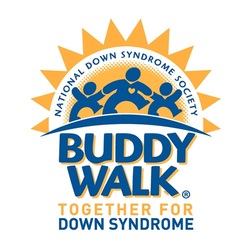 2013 CSRA Buddy Walk
The 2013 CSRA Buddy Walk was held on Saturday, October 26, 2013 at the Quad on the USC Aiken campus (471 University Parkway, Aiken, SC). Over 525 people attended our Buddy Walk

We look forward to seeing you at the 2014 CSRA Buddy Walk.

MVP Sponsors
Home Run Sponsors
Publix Super Markets Charties Coca Cola McFlush Plumbing
Mr. Central Home Services JuMpN Sunbelt Nissan
Chick-fil-A at North Augusta Mark & Angel Wise Brant & Renee Wolff
Pediatric Therapy of Aiken Cachers of the South Publix
Local No 150 Plumbers & Steamfitters Employees at Austin and DSM Chemical


Double Sponsors
Snider Family Blanchard & Calhoun Real Estate Derst Baking Company
Scott, Allison & Elly Brown Scott Brown Golf M and V Transport
Nick & Dana Evans and Family Johnny Hobbs Painting Martinez Urgent Care
Braxton's Buddies HootiesMaze.com Vonnie Fulmer C
Chuck McCombs Rick's Paint & Body Therapy Solutions, LLC
Sunbelt Nissan Employees Augusta Coca-Cola Bottling Co Augusta Tire and Wheel
Kourtney King and Family Southeast Construction South Aiken High School Tennis Team Matt Loss of Edward Jones Bentley's Plumbing and Electrical, Inc.